Are you stressed out because your girlfriend / wife is pregnant? Don't know what to do next?
Wondering if you might have an STI / STD?
Are you an expecting or new father who is looking for some guidance?
If you just found out that your girlfriend or wife is pregnant, there are three things you can do right away:
Listen to her and let her know that you care. Let her know that you will be here for her and that you will stand by her side, that she can count on you 100%, that you can do this together.
Encourage her to reach out for support. At Options for Women, we offer free and confidential services like pregnancy testing, pregnancy confirmation through limited obstetrical ultrasound, information on pregnancy options (parenting, adoption, abortion), resources and support. We are here for her, for you both, for the whole journey.
Talk to someone. Finding out she is pregnant can be a shock for you too! Take the opportunity to talk to someone who has been in your shoes, who can relate to where you are coming from, and who can walk with you shoulder-to-shoulder as you explore the weeks ahead. Here at Options for Women, we can let you talk to a Men's Client Advocate, who has been right where you are and can help you move forward.
STI stands for "Sexually Transmitted Infection."  A STI is an infection that is transferred from person to person through sexual contact. Such an infection is caused by a bacteria, virus, or parasite that has entered your body.
STD stands for "Sexually Transmitted Disease." A STD is a developed infection, an STI that was not caught or treated before it began to cause symptoms and complications.
STIs / STDs can be spread through any type of sexual contact: vaginal, oral, and anal. However, many times you do not have or do not notice symptoms right away.
If you have had sex and are wondering if you might have an STI / STD, don't wonder anymore. Get tested, get informed, get peace of mind. We offer free and confidential testing for Chlamydia and Gonorrhea to both men and women. Click here to learn more about testing at Options for Women.
I Am / Going to be a Father….
The idea or reality of fatherhood can make you thrill at the adventure, freak out, buckle down in responsibility, surge with joy, and wander in confusion all at once. Our Men's Client Advocate has been right where you are, in your shoes, and will walk with you through the journey of fatherhood. Think of him as a combination of your dad and best friend, someone you can bounce ideas off of and get advice from but who won't tell you what to do! Navigating the practical parts of fatherhood, supporting the woman in your life, learning what to expect, and fatherhood skills…Dan is here for you. Contact us to be connected.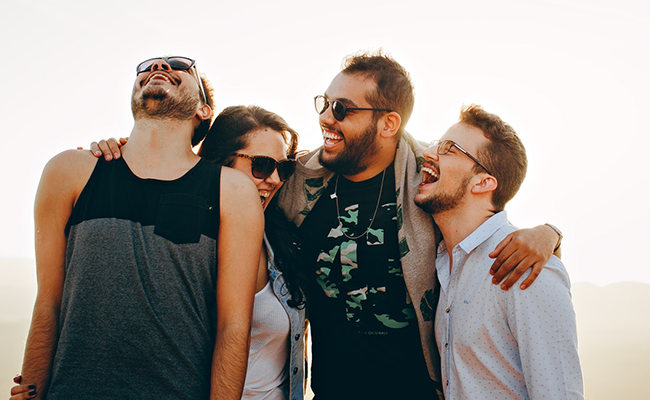 Our center offers consultations and accurate information about all pregnancy options, but we do not offer or refer for abortion services.
Get Confidential Help and Support