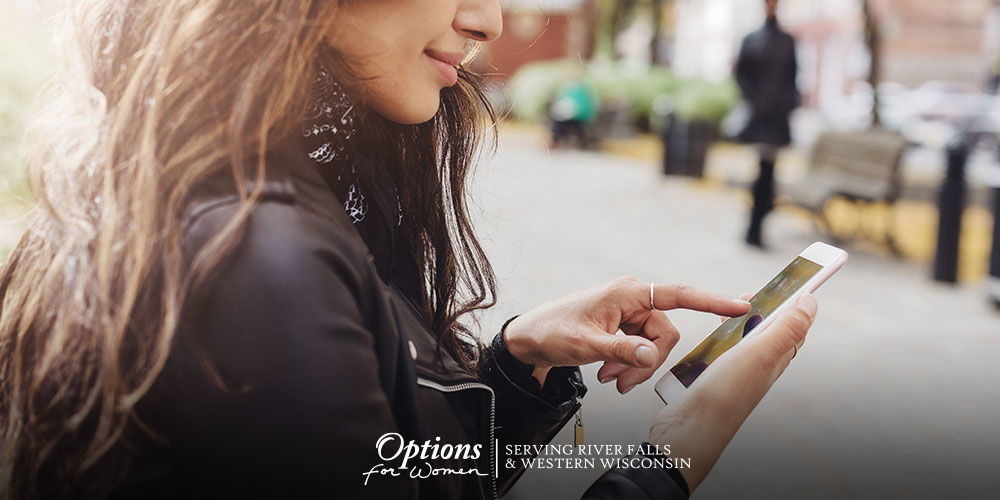 While I Was Searching For An Abortion Clinic Near Me, I Found Help
Think that you might be pregnant? Unsure of what to do next? Do you have personal internal and external concerns? Considering your pregnancy options or even looking for an abortion clinic? We have answers for you.
We understand that you may be feeling overwhelmed and scared. Our trained, caring staff are ready to meet you.
You will complete pregnancy intake paperwork, confirm pregnancy through lab-quality pregnancy testing, and discuss your pregnancy options: abortion, adoption, and parenting. You will receive medically accurate information on all of your options. Meet with an ultrasound technician who will answer your medical questions.
Ultrasound is important to confirm viability (if the pregnancy is likely to continue). Did you know that 20% – 30% of pregnancies naturally miscarry? Ultrasound is important from a health perspective to confirm viability and how far along you are.
You get a safe listening ear that will help you explore your pregnancy options. Your personal Client Advocate is someone who cares. She will provide the information you need to make the best decision and will offer you the practical support you need. If you are considering abortion, turn to Options for Women / River Falls. We specialize in unexpected pregnancy.
A Sexual Health Clinic Experience
At Options for Women, we offer various services to meet your sexual health needs.
Options for Women offers:
Pregnancy Testing – We provide lab-quality pregnancy testing. Results are ready within minutes. You will receive medically accurate resources with positive pregnancy testing.
STI Testing – Chlamydia and Gonorrhea testing is available through urine specimen. Syphilis and HIV testing are available by blood draw. If you test positive, we will work with you to arrange treatment.
Limited Obstetrical Ultrasound – Ultrasound will medically confirm the location of your pregnancy, if the pregnancy is viable (likely to continue), and how far along you are. You are welcome to bring a support person with you.
Parenting Resources – Visitors may look at our list of over 200 videos. Learn more about your pregnancy options, sexual and reproductive health, relationships and parenting skills. Get the one-on-one help that you need for your situation.
Material Assistance – Our Baby Boutique has diapers, wipes, formula, car seats, and more. No-Strings-Attached support for you.
Financial Assistance – In the event that you experience financial concerns, you may meet with a Client Advocate. Simply fill out a financial application and get connected to community resources.
Community Resources and Referrals – Looking for something more? Our Resources and Referrals list has hundreds of support options. We provide referrals for housing, hospitals/doctors, finances, food pantries, employment, clothing, furniture, and so much more.
You will be provided with resources on all of your options. Discuss fetal development with displays, understand abortion laws through our materials, know the medical risks associated with abortion procedures and medications, and ask how we can help you. You have support at Options for Women.
Schedule Your Appointment
We have expanded hours to best serve you.
We are open
Monday 10:30 AM to 5:00 PM
Tuesday 11:00 AM to 7:00 PM
Wednesday 10:30 AM to 5:00 PM
Thursday 11:00 AM to 7:00 PM
Friday 10:30 AM to 5:00 PM
Saturday and Sunday CLOSED
Schedule your appointment online or by phone at (715) 425-8539.
We provide all services at no-cost to you. No insurance required. Visit Options for Women for you local, Sexual Health Clinic services. You are not alone.
This information is intended for educational purposes and is not a substitute for professional counseling and/or medical advice. Our center offers consultations and accurate information about all pregnancy options, but we do not offer or refer to an abortion clinic.