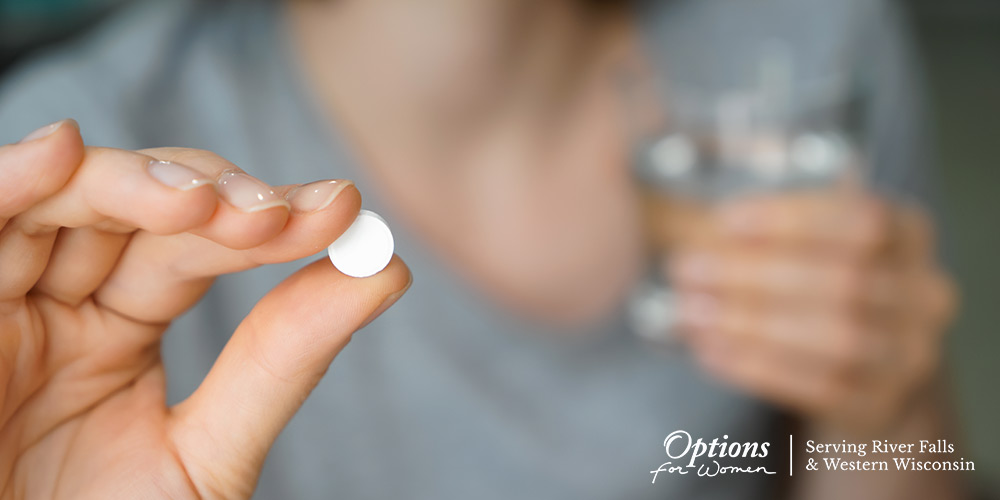 A positive pregnancy test can leave you with many questions and feelings. Those that are pregnant have three options: to parent, to adopt, or to abort. Parenting is a beautiful choice as it allows you to grow and bond with your baby throughout all of the stages of life. Adoption leaves you in control of who your child will live with. You know that your child is with a loving, open family. Abortion has been known to leave people with regret.
From short-term to long-term, it is in your favor to learn about the reality and make an informed decision.
Abortion Pill: What It Does
The Abortion Pill can be taken by women who are 9 weeks pregnant or under. The pill comes in two steps. The first pill, Mifepristone, blocks the progress of progesterone. This is the hormone that offers oxygen and nutrients to the developing baby. By doing this, the placenta separates inside the womb and ends the pregnancy. Two days later, the second pill is either inserted inside the vagina or taken by mouth. This pill, Misoprostol, causes the womb to begin contracting and release the baby and placenta. It is required to return to the doctor for a follow-up to make sure that abortion is completed.

Side effects of the pills last for a large span of time during or after the procedure. These side effects include:
Bleeding and cramps
Diarrhea
Fever
Stomach pain, muscle pain, pelvic pain
Headache
Inflammation of the vagina
Infection
Hemorrhage
Clotting disorders
Incomplete abortion
Infertility
Fatality
Abortion Pill Reversal
An abortion may seem like the right solution. If at anytime you do not wish to go on with the abortion procedure, there is an Abortion Pill Reversal that may work for you. The Abortion Pill Reversal adds a large amount of progesterone to the woman. This allows the supply of oxygen and nutrients to assist and potentially save the developing baby. According to American Pregnancy Association, " Within 0-72 hours after taking the first pill, a woman can be prescribed a treatment of progesterone." The use of progesterone helps reverse the use of Mifepristone. Although this is a relatively new process, there is a 55% chance the treatment of progesterone is successful.

If you want to reverse the Abortion Pill, contact your doctor immediately. At abortionpillreversal.com/ you may find the Abortion Pill Reversal 24/7 Helpline. It is not too late to ask for help!

If at any moment you experience doubt, do not proceed with the abortion. Review your options again and come to a decision you are confident about.

Options For Women
Abortions are not just a "quick fix" and can leave women with long-term emotional and physical risks. Want to learn more about the Abortion Pill? Schedule an appointment at optionsforwomenrf.com/appointment/ or call us at (715) 425-8539. Together we can find the answers you are looking for.