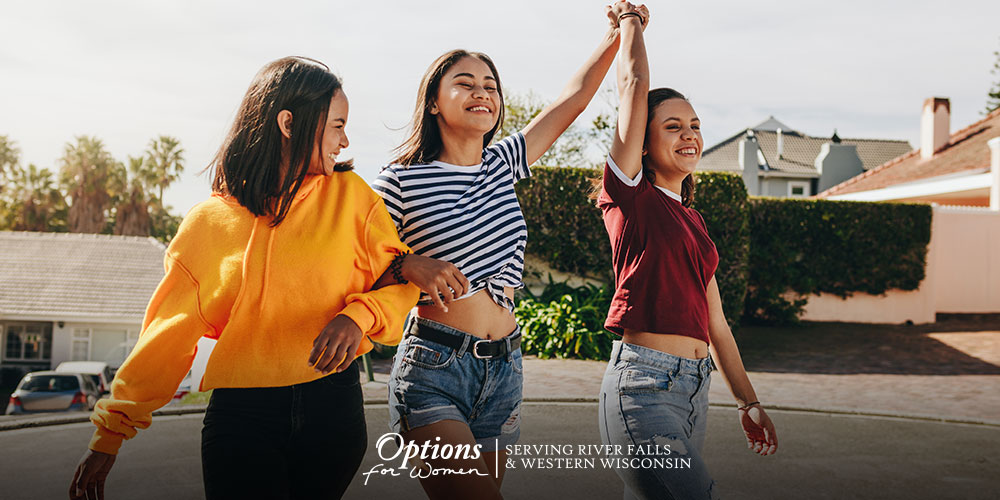 Do you want a little help, support, or just friendship in certain areas of your life? Do you want to find more inner peace so that you can live your daily life with confidence? Wishing you could finally feel like you are moving in a good direction? Looking for something more?
Here at Options for Women / River Falls, you are not the "2 PM appointment." We truly care. Whether you want someone to help "fix it" or just a listening ear, we would love to come alongside you to look at any of the following areas where you would like to grow, where you would like some support and encouragement.
Why? Because there is more. Cause it can be different.
Because you are Someone Beautiful… and we would love to help you believe that.
What Is Options for Women's Someone Beautiful Program?
Someone Beautiful is a personalized program. This means that you get the unique resources and support you need to grow as a woman. This program is your opportunity to invest in yourself.
Someone Beautiful is for women who want more health, happiness, and wholeness in life. Additionally, this is for women who want to face life with confidence.
Reaching your goals, growing you as a woman, helping you develop amazing relationships… That is really the core of Someone Beautiful.
How Does Someone Beautiful Work?
You are in the driver's seat. With 11 programs, you can choose one, three, six… You get to focus on what is most important to you. With all the flexibility of a personalized program, you can work your way through your chosen topics in a comfortable, one-on-one environment supported by your Client Advocate. Discussion, reading materials, videos, resources, music, journals…
It is all here to help you be more healthy, happy, whole, confident!
What Are The Topics I Can Choose From?
You can choose which topics are important to you. Common topics women choose are Healthy Relationships, Values and What Is Important To You, Mental Health and Healing from The Past, Fertility Education and Medical Management, and more.
Every woman is unique. You choose the topics you want to talk about. We provide necessary resources (and referrals as needed). We are here for you!
Why Be A Part Of Someone Beautiful?
As women, we strive for relationships, we force ourselves to appear perfect, we work so hard to "have it all together." But underneath, women sometimes wish they could just be comfortable in their own skin, just be confident in their goals, and where they are in life.
Why be a part of Someone Beautiful? Because you will get the chance to really look at your life, grow, reach goals, develop relationship tools, find peace – all with the help and friendship of the Options for Women/River Falls staff. There is more for your life; it can be different; you are someone beautiful….and we would love to help you believe that.
What Do I Need To Do?
Contact Options for Women / River Falls online at optionsforwomenrf.com, phone/text at 715-864-4363, or in-person to ask questions or get started! This is not "signing your life away"… This is finally finding the life you dream about.
Someone Beautiful is flexible and tailored to your situation. The first step is to reach out.